WebTechGroup.Net -Providing Affordable Web Solutions For Small Business
High quality affordable web design & web application development
No hidden monthly charges
100% client satisfaction guarantee
Options to suit your requirements
Affordable web site design and hosting
Free setup
Free domain names on all accounts
Hosting provided for as low as $5.42 a month
Complete web site design as low as $349.00
Top Ten Reasons to Have a Business Web Site
Increased customer convenience
Greater accessibility to your business profile
Greater opportunities for promoting your business portfolio
Low-cost efficient advertising
Around the clock availability
Saves time
Saves money
On line e-commerce
Ability to sell your products 24 / 7 -worldwide
Communicate efficiently and inexpensively with your customers

Business Web Site Hosting for as low as $7.92 /month
Personal Web Site Hosting as low as $5.42 /month.
All accounts include one free domain name
Details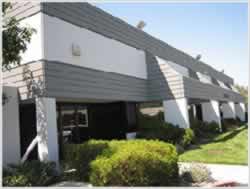 As a Charlotte, NC based website design and hosting company we provide affordable custom website design. Specializing in website design for small business and organizations with limited budgets we provide high quality website and affordable web solutions.
Through CustomHost.Net, a wholly owned division of the WebTech Group, Inc., in cooperation with LiquidNet, Ltd, we are able to provide our clients with the best hosting available at very reasonable prices regardless of your hosting needs.
Valued web hosting clients of "CustomHost.Net" enjoy all the benefits of the state-of-the-art data center located in Fremont, California, and owned by the well-known company Peer1 (formerly HostCentric), which also provides the physical environment necessary to keep the servers up and running 24 hours a day, 7 days a week.
Contact us for pricing and additional information:

(704) 900-3350

Or by email: click here


Call toll free by clicking image above!

We accept


Chat Live with a representative now to learn more about website hosting.

(Sorry our chat representative will not be able to answer any questions on web site design.)
©WebTech Group, Inc. 2010 all rights reserved