We specialize in small business and organizational web sites.
Most small businesses and organizations don't have the expertise or the time required to develop and maintain a viable web site presence. We make it affordable and convenient to out-source the development of a web site.
No hidden monthly charges.
The price we quote is the price we live by. We value your business and promise to be up-front and honest with all our pricing. All hosting and domain name fees are charged on an annual basis.
Free Domain Names with all packages (limited time offer) .
Select packages come with a free domain name registration for one year. Combine that with our low design and maintenance prices for a real value.
We service your needs at every level.
We provide everything from simple static pages to complex interactive pages, forms and
e-commerce sites. Web site management is available at a low $24.95 (paid annually) which includes up to 6 hours of service per month for text and image changes to keep your site's content current and to ensure all links are unbroken and operational.
Get your FREE quote today.
E-mail us with your project details and receive your free quote within 24 hours.
Click Here for free estimate.
Payment terms to suit your budget
We accept all major credit cards through our PayPal account. You are not required to have a Pay Pal account to pay with Pay pal. Corporate invoicing with 15 day terms upon approved credit. 30 day guarantee applies to hosting account see terms and conditions.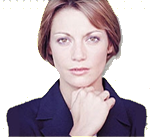 Your web site, once the design is finished and the web site is published on the web, will belong to you. You will receive all the information you need to access your control panel and manage your account along with a copy of the html and image files. If you don't feel comfortable doing so or just don't want to spend the time, we can continue to manage and update your site at a reasonable monthly fee of $24.95 (paid annually) or a per instance hourly rate.
We are committed to establishing long-term relationships with our clients and will do whatever we can to service your needs today and in the future.